Curious George Pat-a-Cake has been a fantastic book in our house.  One of the many items we received at the Holidays from family, this book was a hit from the beginning. Thanks to my husband (a complete character in his own right,) my son LOVES puppets. He also loves books (yay!) and the combination of the two is a win-win for everyone.
Basically, George's arms are little finger puppets.  You simply stick your hand in from the back and make him go through the motions of Pat-a-cake.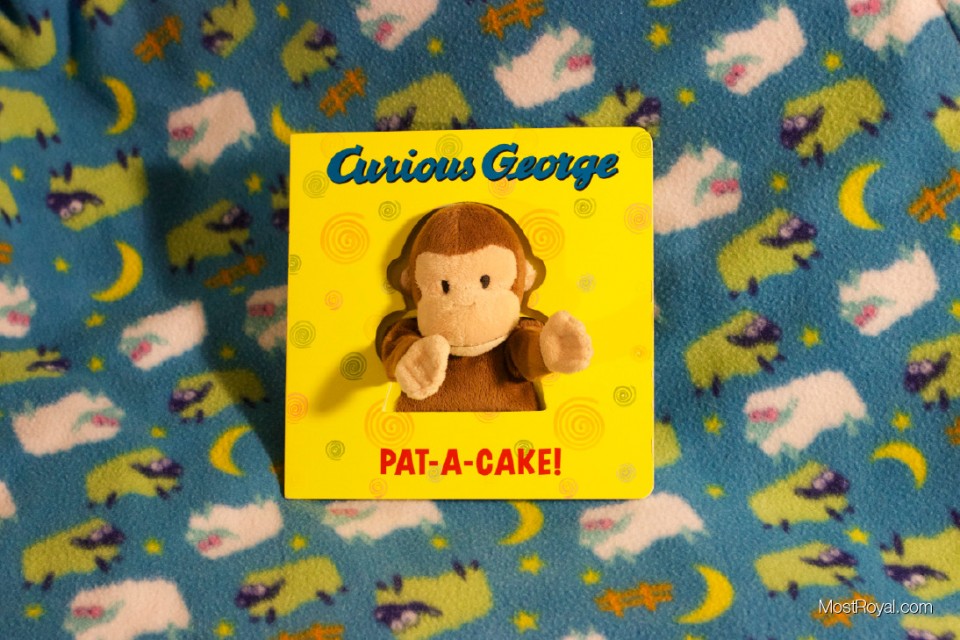 Along with "Munch" by Matthew Van Fleet (previously reviewed) this book is a go to when needing to distract and cheer up my son.  He knows Pat-a-Cake now, except that when I do it on my own, he needs to find the book and pull it out.  "Only George does Pat-a-Cake, Mom!!" (George also gives great hugs. …Talk about making your kid love books.)
Beyond the simple rhyme and puppet action this toy has been an interesting learning experience for our son.  He kept wanting to figure out how it worked.  Watching him try to do so was obviously super adorable.  Watching him eventually put it all together, stick his fingers in the puppet and make it move blew his mind.
This book has provided us with non-stop laughter and excitement for the 7 months we have owned it. In fact, we had to eventually ban it from the bedroom or else nap time would never happen.
I give this book 5 out of 5 stars.